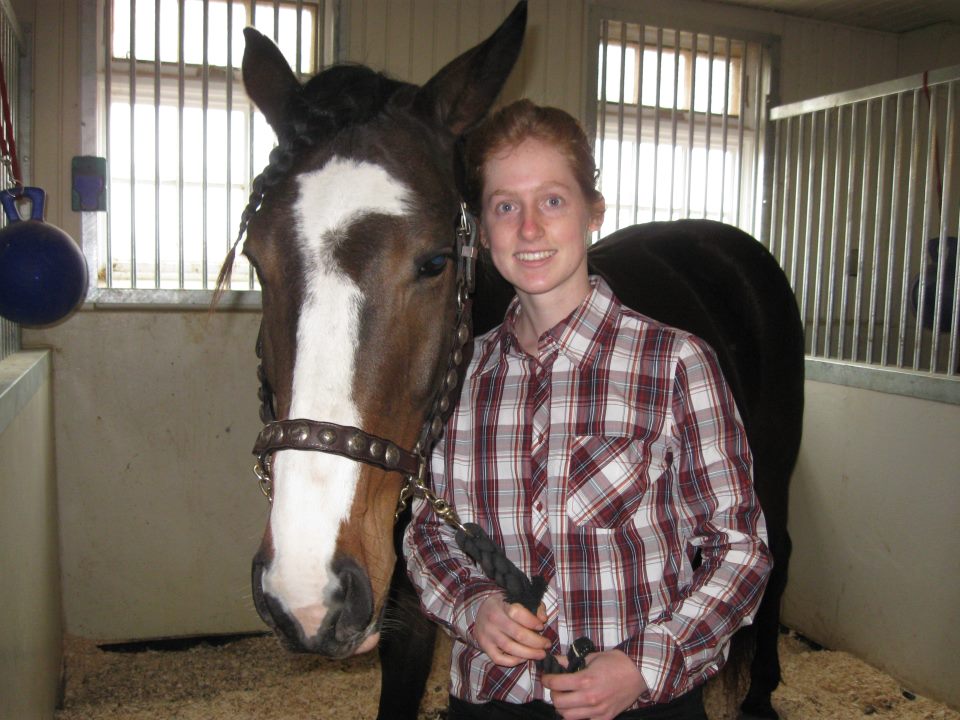 Registered Veterinary Technician
Jenn grew up on a farm near Fergus, where she currently lives with her family. She attended the University of Guelph where she obtained her BSc in Animal Biology and then studied at Ridgetown College to become a veterinary technician. She graduated in May of 2016 and became registered shortly after in September. Jenn joined our team in the summer of 2017.
In her spare time she cares for a flock of laying hens, six ducks, a dog, every so often a pig and a very spoiled barn cat. She hopes to one day have a hobby farm of her own that she can fill with pets.
Jenn looks forward to getting to know our clients and their pets and has a special spot in her heart for senior animals. She also enjoys taking x-rays and any tasks that involve using a microscope.